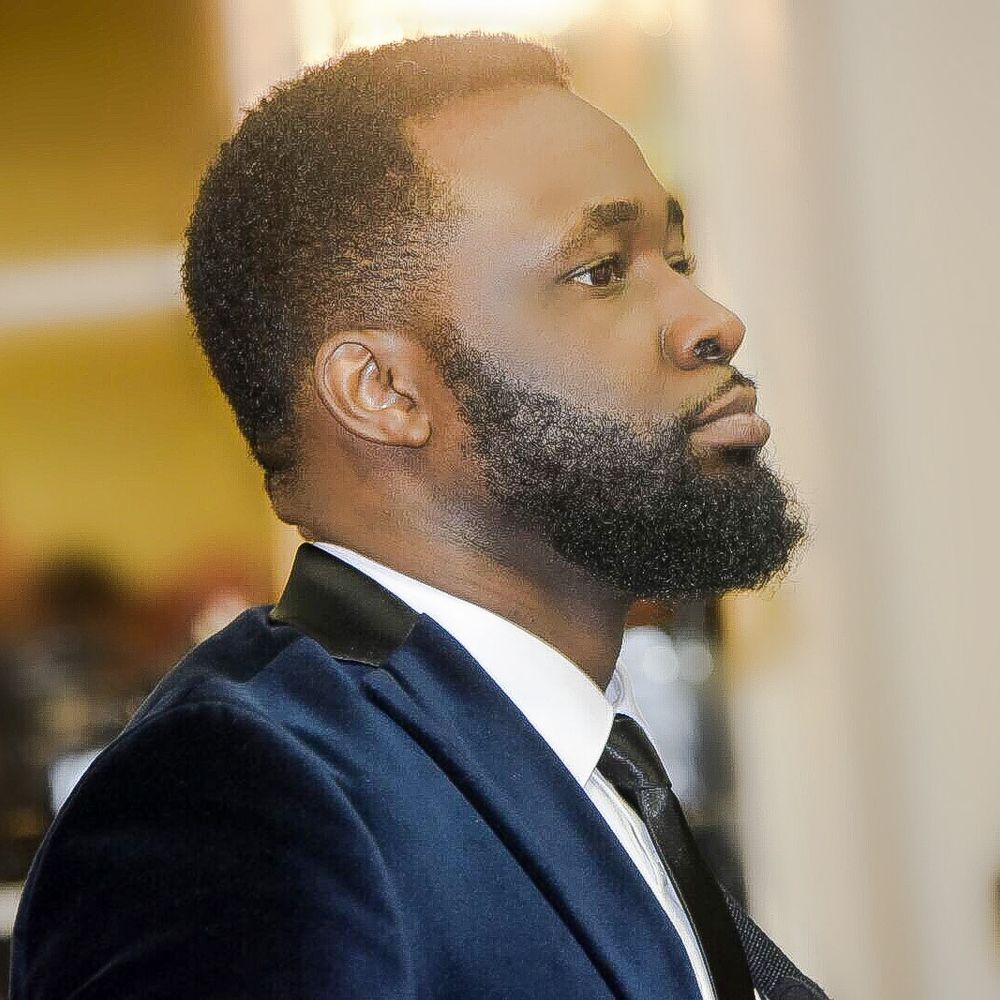 Who is Alexander Ita?
A Melodic Journey of Musical Excellence
Meet Ita Alexander Akpan-Ita, the creative force behind the dynamic brand known as Alexander Ita. Hailing from Nigeria and now residing in USA, Alexander Ita is a name synonymous with musical brilliance and unwavering dedication.
Born and raised in Nigeria, Alexander's musical journey began at a young age. Growing up, he quickly found his rhythm by singing and playing various musical instruments. Fast forward to today, and he has seamlessly transformed his passion into a thriving career as a full-time musician, multi-instrumentalist, and a master of the bass guitar.
In 2015, armed with a certification in audio engineering and music production from New York's Recording Connection, Alexander established a music studio in his basement apartment, elevating his musicianship to new heights.
Rooted in a diverse musical heritage of afrobeat, soulful R&B, and hip-hop, Alexander's journey took a transformative turn in 2022, exclusively embracing Gospel music after a profound encounter with the Almighty. His mission is clear: to reveal Jesus through every note, beat, and creation.
But Alexander's talents extend far beyond his skillful bass playing. With a finely tuned ear for sound, he crafts instrumentals that captivate artists, creators, and even the world of television and film.
A true musical maestro, Alexander Ita has graced the stage alongside renowned artists like Judith Sephuma, Sonnie Badu, Joe Mettle, Nathaniel Bassey, The Smithsonian, Baltimore Casino and more. His studio prowess has contributed to a plethora of projects for TV and film, showcasing his versatility and expertise.
One of his standout achievements is the release of "The Journey," a heartwarming love album dedicated to his loving wife that resonated deeply with listeners. This debut project is a testament to his commitment to excellence, a hallmark of everything he creates.
Rooted in his Christian faith, Alexander infuses his music with a purpose – to glorify and reveal the Kingdom of God. His melodic compositions and soul-stirring vocals are a testimony to his unwavering dedication to this mission.
Infusing Afrobeat influences into his creations, he paints a rich musical tapestry that's a true reflection of his Nigerian heritage.
Canticle, a subsidiary of Alexander Ita Music, stands as a beat store committed to promoting Jesus and the Kingdom of God. Through professional services like custom beats, sound packs, and mix and mastering, Canticle echoes the overarching commitment to bring glory to the name of the Lord.
Beyond the melodies, Alexander's mission is clear: to spread the message of the Kingdom of God to the farthest corners of the earth through his music. Armed with a B.Sc. in Psychology and degrees in Music Production and Studio Engineering, he's a harmonious blend of expertise and passion.
As you embark on this melodic journey with Alexander Ita, you're invited to connect, groove, and be part of the rhythm that's shaping the soundscape. From captivating basslines to soaring vocals, Alexander Ita's music resonates with the heart and soul.
For more information and to stay in tune with the latest musical revelations, visit www.alexanderita.com and follow @iamalexanderita on all social media platforms. Let the harmonies of Alexander Ita uplift your spirit and take you on a melodious ride like no other.